Concerto for Trumpet, no. 2 by
Johann Melchior Molter
(1696-1765) plays as an introduction…
Stuffy Announcer Type
: And now, it's time for Political Championship Wrestling on P-SPAN. Tonight's program comes to you live tonight from the
Bender Arena
on the campus of
American University
.
'The Voice of PCW' Johnny Suave recaps Monday night's PCW Extreme
Political TV
.
-The American Heartland Coalition (Charlie Blackwell and Mike the Mechanic) take exception to
ESPN's
Kirk Herbstreit
,
Rece Davis
,
Jesse Palmer
, and David Pollock ripping the selection of Northern Illinois to a
BCS Bowl game
…
…along with the city of
DeKalb, Illinois
- home of the aforementioned Huskies.
Corporate Might's
Big Oil
and Kirk Walstreit (R) support the ESPN cabal and the two teams meet in the main event later in the show with the American Heartland Coalition coming out on top.
Match 1:

Corporate Might: Big Oil and Kirk Walstreit (R)
with
Judge Smails from Caddyshack…oh…I mean…ESPN's Kirk Herbstreitvs.
American Heartland Coalition: Charlie Blackwell and Mike the Mechanic w/Tequila Sheila
This time, it's Corporate Might that comes out on top with some help from…
"SEC Guy" Tom Tebow- Tim Tebow's Long Lost Black Sheep Brother
No One Ever Knew Existed
…along with Herbstreit, Davis, Pollock, and Palmer. Herbstreit gets on the mic after the match and repeats his mantra that…
"Some college football teams simply don't belong."
Kirk Walstreit then espouses the collective strength of large corporations…including ESPN- which used to be a 24 sports channel before it become a multi-national conglomerate.
A SPECIAL CHRISTMAS PUBLIC SERVICE MESSAGE
The music of
Fleetwood Mac
's "Don't Stop" suddenly starts to play.
The crowd explodes. A spotlight points out a plaid shirted man with a
Singapore cane
and a cup of mocha appears.
Suave:
"IT'S HIM! HE'S HERE! HE'S THE TREE HUGGIN', MOCHA CHUGGIN', TOBACCO COMPANY BUGGIN' ALPHA MALE AND ENVIROMENTAL EXTREME HARDCORE ICON…

The Extreme Environmental Hardcore Icon Al Gore
The crowd sings the chorus "Don't stop, thinking about tomorrow." Gore holds up his mocha, inside an environmentally friendly biodegradable container of course, and chugs it down. Then he spews it out of his mouth into the crowd and then crushes the paper container on his forehead in a manly fashion.
The Environmental Extreme Hardcore Icon walks down the steps to the main floor. At the bottom of the steps, Gore pulls out another container of mocha, guzzles it down, spews it into the crowd, and then smashes the container on his forehead. Gore then wades through the main floor crowd to the ring. He climbs up on the apron, pulls out yet another cup of mocha, guzzles that one down, spews it into the crowd, and then smashes the container on his forehead.
Gore criticizes PCW CEO Barack Obama (D-IL) for not doing enough on Global Warming. That brings…
*flute and clarinet flourish*
Two men come out and unroll a white carpet to the ring steps. Dancers then dance. Ballet dancers…ballet? Little children walk up the white carpet and drop rose petals. Someone lets loose some pigeons…we're still not sure just how they'll get out of the building. The crowd stands and lets out a loud ovation as PCW CEO Barack Obama appears.
Obama tells Gore he's got a lot on his plate right now with the looming PCW Financial Cliff staring him in the face.
Obama does report that the negotiations with the Republicans do seem to be inching ever so slowly forward. The PCW CEO also announces that he's going to show a video that illustrates just how crucial it is that both sides come to an agreement and keep PCW from barreling over the Financial Cliff of Doom.
Match #2
Democrat GOTV: Bain and Paddy O'Kennedy (D) def. The Bookworms: Barnes and Noble
After the match, the GOTV herald a video of CEO Obama and a couple of lower card wrestlers talking about the PCW financial situation and why higher taxes would hurt them.
However, Heartland Champion William Daniels Bryan…
Bryan
…switched the video and a vignette came on explaining 'How PCW can learn from the majority of ordinary Americans somehow live within their means, don't spend what they don't have, and don't have the ability to print money to help pay their debts.'
ANOTHER SPECIAL CHRISTMAS PUBLIC SERVICE MESSAGE
Johnny Suave:
"If you're traveling over the holidays, be extra careful."
Classic PCW Match from March of 2009
[[NEWT TRON BOMB and INCENDIARY BOMB (McCain's Marauders) vs.DRUNKEN LUCHADORS- THE FLYIN' MARTINI BROTHERS (Independent)
The Martinis imbibe in their usual pre-match ritual. Both guzzle down a bottle of Jack Daniels and then break the bottle over their heads. Nantz: "Hmm. You don't see that very often." The bell rings. I-Bomb and Don Martini to start. I-Bomb full out charges at Don. Don stumbles to the left and I-Bomb eats the corner turnbuckle. Don with a wild left hand that misses by two miles. I-Bomb goes for a Suplex. Don falls through and accidently knees I-Bomb in the groin. Don staggers up but his head nails I-Bomb in the groin again.
Nantz:
"My notes state that the Martinis are PCW Legends, two time PCW Tag Team champions. I can see why with the trouble they're giving the Bomb Brothers." I-Bomb unleashes a right hand that sends Don into the ropes. Don shoots back out and trips- his head again connects with I-Bomb's groin.
Nantz:
"Apparently, we have breaking news right outside. Let's check it out and we'll come right back to this exciting match."
OL' MAN HANSON'S YARD
Billy Packer grumbles as he goes to his car. Ol' Man Hanson comes up toting his trusty BB gun.
Ol' Man Hanson:
"HEY! I thought I told you whippersnappers not to park in my garden." Packer's car is an inch into the garden.
Packer:
"It's not in your garden. Look." Packer bends over to point to where the garden starts. *BLAM!*
Packer:
"AAARRGHHHH! YOU SHOT ME IN THE ASS!"
Hanson:
"You're going to get another one if you don't get your ass out of here right away." Whimpering, Packer gets into his car and makes haste away from Ol' Man Hanson's barn.
Back to the match
…
Nantz:
"Oooh. Ow. It appears that guy shot Billy Packer in his posterior. That…um…well, folks, that can't feel good. Back to the action now." N-Bomb in and tries to lock up with Dan Martini. Dan belches in his face and breaks the hold. Dan staggers back to the ropes. N-Bomb tries to lariat him over the top but Dan collapses and it's N-Bomb who goes over the top rope. I-Bomb goes over to check on him. N-Bomb gets up and…I-Bomb suddenly clutches his throat and falls unconscious.
Nantz:
"I believe N-Bomb just accidently tooted- which is actually his finisher the 'Silent But Deadly.' And…wow! They aren't kidding either." Dan Martini on the top rope. He attempts a splash on N-Bomb. He misses badly. N-Bomb back in the ring with a steel-folding chair. He swings wildly and whiffs on Don when the Martini falls down. Don quickly gets back up and his head bonks the chair right into N-Bomb's face. N-Bomb down. Don passes out on top of the chair on top of N-Bomb. 1…2…3.
WINNER: THE DRUNKEN LUCHADORS- THE FLYIN' MARTINI BROTHERS]]
Corporate Celebration
Corporate Might: Big Oil and Kirk Walstreit (R), the ESPN Cabal of Kirk Herbstreit, Rece Davis, David Pollock, and Jesse Palmer celebrate putting the interlopers and unwashed (ie…the Northern Illinois supporters) in their place earlier in the show.
They sip from their wine glasses with their pinky extended in the air in a most proper fashion…that is until they realize that something is extraordinarily wrong.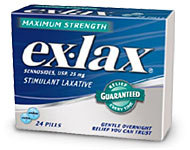 Once again, Heartland Champion William Daniels Bryan strikes and the corporate cabal finds themselves scrambling towards the men's room.
Suave:
"Well played, sir. Well played."
Suave then talks about the upcoming PCW End of the World II Show coming up on December 21st. He then recaps the ongoing KRC- C. J. Lewis battle for the top spot in the Democratic Women's group.
From Monday night:
KRC: "First off, you had your shot at the title last month, C.J. You lost. You were inexperienced. You were not ready. And now, it's time for you to step back for me. This is my spot. This should be my opportunity. I have seniority. You need to stand down."
Lewis: "I think you need to back off, lady. I've worked hard for this chance. The reason I lost is because Code Pink and Emily S List interfered in my match…"
Match #3- Main Event
4 Time Women's Champion Kathryn Randall Collins (D)
vs.

C.J. Lewis (D)
KRC calls for some help and Code Pink and List give her a hand as she defeats Lewis and will now meet PCW Women's Champion Jill Berg (R) at PCW End of the World.