Not…
Bane-
(legally trademarked character of Marvel Comics)
Got it?
Suave:
Bain struck again the next night at Red Brand's show in Hot 'Lanta.
PCW Red Brand Show- Atlanta, GA
Kirk Walstreit (R) vs. Dan Van Dam. Bain runs out again during the match and flattens both Walstreit and Van Dam.
Then later on in the show…
Rev. Oral Hinnrich of the Religious Right (R) vs. Texas Jack (R). Again, Bain runs out and wipes out both men in the ring and then leaves.
Suave:
It seemed as if the Democrats were going to use Bain to whack Romney and the Republicans again and again and again.
Romney came out to discuss the situation with PCW Investigative Reporter Woodward Bernstein. Romney told Bernstein that the Democrats were going too far in exploiting Bain for their gain.
Axelrod called Romney a felon and the big man was about to respond himself when PCW Red Brand Champion Yamamoto Tanaka hit the ring and tackled Bain. Tanaka and Bain brawled all the way to the back.
Soccer Mom dawdles getting into the ring and keeps shouting "IT'S FOR THE CHILDREN!" Finally Miss USA climbs to the top rope and hits a missile dropkick on Soccer Mom before she enters in the ring. The ref finally calls for the bell.
WINNER: Miss USA
THUMP
THUMP
THUMP-THUMP-THUMP
The crowd stands and cheers.
THUMP
THUMP
THUMP-THUMP-THUMP
The video screen goes to just outside a dressing room in the back. A police escort is waiting at the door. One of the policemen knocks on the door.
Policeman:
"Ms. Berg. It's time."
The door opens and large male bodybuilding types walk out of the dressing room surrounding a petite woman and her male assistant in the middle. The woman is busy talking on her cell phone while the man furiously scribbles down notes as the group makes their way towards the ring.
THUMP
THUMP
THUMP-THUMP-THUMP
The procession emerges from the back and starts their way down the ramp.
Her assistant has a microphone and a portable tape recorder. He flips it on.
"JILLLLL-BERG…JILLLLL-BERG…"
The group then continues towards the ring leaving the police escort behind.
"JILLLLL-BERG…JILLLLL-BERG…"
The twenty bodyguards assist Ms. Berg into the ring. She, her assistant, and two bodyguards immediately go to a corner.
"JILLLLL-BERG…JILLLLL-BERG…"
Berg continues to talk on her cell phone.
"JILLLLL-BERG…JILLLLL-BERG…"
The crowd rises to their feet when her bodyguards attack Code Pink, Soccer Mom, and New Age Sensitive Guy. The Jill Berg wades in. Spear to Code Pink. Jackhammer slam. Buzzsaw kick to Soccer Mom. Buzzsaw kick to the balls of New Age Sensitive Guy. They're all laid out in the ring.
Then she launches herself at Miss USA. Spear. Jackhammer slam! Basement dropkick!
Crowd:
"JILLLL-BERG! JILLLL-BERG!"
BACKSTAGE
PCW Champion The Sanderman (D) talks with PCW Investigative Reporter Woodward Bernstein. Bernstein says the PCW fans want to know why he's wrestled so little since winning the PCW title.
The Sanderman tells Bernstein it's none of their business. His union contract explicitly states that he only has to defend the title once a month and that's what he's going to do.
Bernstein brings up this…
FROM PCW LOOSE CANNONS UNLEASHED 8- MATCH #6 PCW Title Match: The Sanderman (D) (c) vs. 'The Japanese SuperDestroyer' Yamamoto Tanaka (R)
Can Tanaka pick up a second belt and become a four time PCW champion?
Suave: But The Sanderman keeps the title belt because Tanaka didn't pin him.
The Sanderman becomes upset and tells Bernstein it's none of his business, either. He'll defend the title when he's good and-..
Out of nowhere, a furry blur tackles the PCW Champion, unleashing a killer string of profanity and pounding The Sanderman with clubbing lefts and rights.
Suave:
WHO THE HELL IS THIS?
Suave:
Oh, you've got to be kidding me.
The Sanderman manages to get up but Dangerously, a five and a half foot tall oversized stuffed teddy bear, smashes a beer bottle over his head and busts him open.
Suave:
Seriously?
Ted:
What's more unbelievable? An oversized, stuffed foul mouthed talking bear beating the *bleep* out of the *bleep*-ing PCW Champion or a politician who actually gives a flying *bleep* about his constituents?
Suave:
Okay…he makes a good point.
Suave then notes the return of…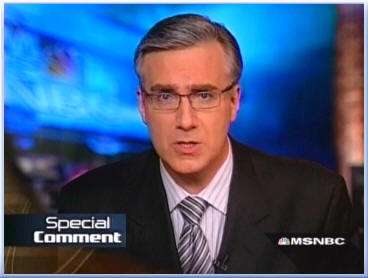 Keith Olbermann
Suave:
Wow. I didn't realize it's been that long since Keith was unceremoniously dumped by Current TV.
Olbermann begins to talk when-
Suave:
YES!
Suave:
IT'S THE EXTREME EQUALIZER- WHISKEY TANGO FOXTROT!
Tear it down – There's got to be a better way
Tear it down – I can't wait another day
Tear it down – There's got to be a better way
Tear it down – If only you could stay
All night long
Crowd:
What the @#$#!…What the @!##!
Kick to the balls. Lift. Chokeslam.
Crowd:
PCW!…PCW!…PCW!…
Then another guest…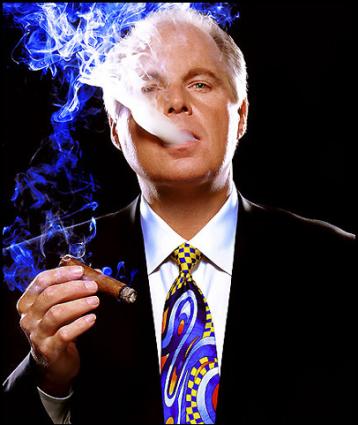 'The Innovator of Extreme Broadcast Excellence' Rush Limbaugh
Limbaugh sees Olbermann in a crumpled heap in the ring and starts laughing.
WTF sees Limbaugh. Turns to him. Kick to the balls. Lift. Powerbomb through the timekeeper's table.
Crowd:
PCW!…PCW!…PCW!
2) 'Tin Cap' Ray McAvay of the Tea Party w/ Average Joe and Tromeo vs.
Hashiell Dammit
Dammit, he eats a high knee from McAvay. But the literary legend gets some offense in dropping the Damn Elbow and then tosses McAvay into the corner. He hits McAvay with the Damn Boot, then hits the ropes and tries to clip the Damn Knee but misses.
Dammit, he goes for it again from behind but Tromeo sneaks in with a seven iron and attacks the back. McAvay gets front face lock then hits a dropkick and ducks a Damn Clothesline, Dammit. McAvay headbutts Dammit. Then Tromeo tosses him the seven iron and McAvay, a superb ball striker, hits a left to right fade for the pin!
Big Oil is already in the ring and invites McGill to come out and say that to his face. Big Oil tells McGill she wants nothing to do with him and she'd better off to walk away before-
Suave:
"HOLY CRAP!"
Big Oil's eyes bug out and he topples over with his hands covering his crotch.
Crowd:
"PCW…PCW…PCW!…"
This finally brings, Triple R out. He claims that the crowd doesn't respect Chism, they don't even respect themselves. Triple R calls Chism just another cog in the machine.
Chism says he is the PCW Blue Brand and Triple R is not. What Triple R is is a bitter, underacheiving shell of a man.
This one doesn't even get started. Bain…
Not…
Bane-
(legally trademarked character of Marvel Comics)
…hits the ring and wipes out Blackwell and Mike the Mechanic and the God Squad.
Romney and his people come to the ring to complain and demand an apology. That brings out Axelrod who again alleges that Romney committed a felony by striking Bain.
Democratic Leader Debbie Wasserman-Schultz (D-FL) then joins in and tells Romney that he needs to put on his 'big boy pants' and deal with it.
Bain literally heaves both Rev. Hinnrich and Rev. Flambe out of the ring. Then he lifts Blackwell up and all of a sudden…
McGill repeatedly whacks Bain in the knee with the kendo stick. Down comes the Democrats and they swarm all over McGill. Then Blackwell and Mike the Mechanic rally their troops and the independents rush in.
The Republicans charge in to make things even more chaotic.
Then to top it off…
That's right. Ted E. Dangerously, lock and loaded with empty beer bottles, saunters down and starts nailing people left and right.
McCartney and Springsteen promise to finish what they started Saturday night in London before authorities and the promoters made them end the show because of a strict 10:30 p.m. noise curfew.
Springsteen:
"We're not going to let them stop us tonight…ONE, TWO, THREE, FOUR-
And the show ends.