PCW Owner Bubba Jackson held a press conference earlier today to announce that MSNBC commentator Keith Olbermann had been awarded the new PCW belt- the World Arguing Champion.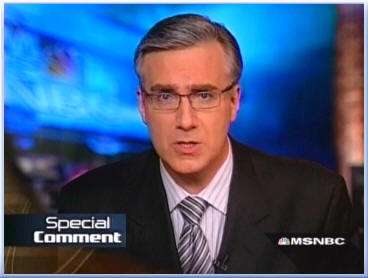 PCW's WAC Champion MSNBC Commentator Keith Olbermann
Jackson said it was a tough choice. "There are a lot of people to choose from to start this title belt. I could have given it to Rush Limbaugh. It could have gone to Markos Moutilsas of the Daily Kos. Or Ann Coulter. Or Arianna Huffington. But really, who better to be the first World Arguing Champion than Keith Olbermann."
Olbermann will be awarded the WAC belt next Monday night at PCW Massacre on Main Street show.