PCW Extreme Political TV
Mischler Theater
Altoona, PA
Monday October 4th
Host: Johnny Suave
Loud PCW chant as the show begins. 'The Voice of PCW' Johnny Suave is in the ring.
Johnny Suave and his life size cardboard cut-out of Shania Twain
Suave recaps last week's PCW Night of Champions.
Film replay of PCW Television Champion Ken Worth- The American Trucker's (I-American Heartland) successful title defense against Doug 'King Kong' Kingman (R)
Film replay of PCW Tag Team Champions Kings of Old School: Ricky Michaels/Marty Lane's (D) win over The International Hit Squad: Andy Golatta/Daniel-San (I)
Replay of Jill-Berg's (R) surprise win over Triple R (D) that gives her a shot at the PCW Title at Extreme Election Night 2010 next month.
Replay of PCW Champion Yamamoto Tanaka's (D) victory over 'The One Man Hollywood A-List' Stone Chism (D)
NOW leader Terry O'Neill goes into Leader of the PCW Competition Committee Nancy Pelosi's (D) office and demands that Jill Berg (R) be removed from the PCW Title match next month at Extreme Election Night 2010. O'Neill believes Berg doesn't represent women's issues…or at least women's issues that she agrees with. Pelosi tells her that the contract is signed and there's not much she can do about it. O'Neill storms off.
NOW President Terry O'Neill, Nancy Pelosi (D), and Jill Berg (R)
The Kings of Old School: Ricky Michaels and Marty Lane (D) come out and crow over their win last week at PCW Night of Champions. Michaels wants to make this special, because he can spend days counting his good fortune. He's here to help us, and we should thank him and the Democrats. First, they took out Jack and Joe Schmidt and won the PCW Tag Team Title. Last week, they defeated the International Hit Squad. So Michaels wants to know, who is next? Chris Escondido and Charlie Blackwell? They're Independents and don't have the stroke or the financial backing. Michaels says they can buy everyone there, and their backers has more money than Mark Cuban and is better than Nolan Ryan. Also, more handsome than Tony Romo. Michaels says the Kings of Old School are the class of the PCW tag teams.
Michaels and Lane are then jumped by…
The International Hit Squad: 'Foul Pole' Andy Golatta and Daniel-San w/ Mrs. Miyagi (I)
Suave goes crazy as the International Hit Squad beatdown the PCW Tag Team Champions. Then a referee slides into the ring and it's an impromptu match…
End Summary
…Golatta gets the early advantage with a low blow and a Russian legsweep to Michaels. Lane tries to intervene, but Daniel-San is all over him and they brawl on the floor while the legal men keep it in the ring. Mrs. Miyagi yanks Lane away and she gets chased around for a while until Daniel-San attacks Lane with a chair. Meanwhile, Michaels misses a charge and also winds up on the floor. Daniel-San takes out Michaels with the chair, but Lane drags him away from harm's way. Michaels and Lane grab the Tag Team belts and high-tail it to the back.
WINNER: The International Hit Squad via countout @ 4:41
Where they're met by…
'No Frills' Chris Escondido, Charlie Blackwell, and Kenzie Blair (I-American Heartland)
Michaels begins fighting back and Escondido lariats Lane. Blair leaps at Michaels…he catches her but his knee gives out when Blackwell clips it from behind. Blackwell keeps going after the knee. Meanwhile, Escondido kabongs Lane with a chair and Lane's bleeding like crazy. Blair tries a moonsault, Michaels catches her and holds on and hits an atomic drop. Blackwell connects with a boot to the face. Escondido begins sending chairs flying towards the Tag Team champions. Michaels low blows both Escondido and Blackwell and heads to the back.
—————————-
Preview of PCW Extreme Election Night 2010
Four weeks to go before PCW's biggest biannual pay per view show, Extreme Election Night 2010.
Nine matches have been signed. Starting tomorrow night and continuing for the next three weeks, PCW Extreme Political TV will feature preview matches with the contestants who will appear at Extreme Election Night.
The card as of now is:
Ohio: Lee Fisher (D) vs. Rob Portman (R)
Florida: Charlie Crist (I) vs. Marco Rubio (R) vs. Kendrick Meek (D)
Pennsylvania: Pat Toomey (R) vs. Joe Sestak (D)
Kentucky: Rand Paul (R) vs. Jack Conway (D)
Connecticut: Richard Blumenthal (D) vs. Linda McMahon (R)
California: Carly Fiorina (R) vs. Barbara Boxer (D)
Nevada: Harry Reid (D) vs. Sharron Angle (R)
Also, Republican Jill-Berg gets her shot at making PCW history when she meets Yamamoto Tanaka for the PCW title. If Berg wins, she will become the first woman ever to be the PCW Champion.
———————–
The Axis of Evil comes out next. Mahmoud Ahmadinejad and Khalid El, Hugo Chavez and big 7 footer Fernando Venezuela, and Kim Jong-Il with Byung Hyung Kang.
Mahmoud Ahmadinejad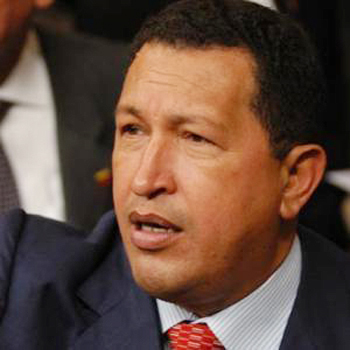 Hugo Chavez and Kim Jong-Il
Ahmadinejad denounces the pairing of Jill Berg versus PCW Champion Yamamoto Tanaka. He claims PCW CEO Barack Obama and the United States are engaging in a blatant psychological war in the form of elevating an unworthy woman in Jill Berg in order to attempt to weaken our country. "Whoever dares to endanger Iran, whoever dares to do anything at all against Iran, should raise its arm and Khalid-El will instantly cut it off." Ahmadinejad tells Obama to stop their inhuman crimes and place Khalid-El in the main event at Extreme Election Night. If they don't, then the Axis of Evil will eventually take care of that.
Nancy Pelosi walks out and again sadly advises that the contract is the contract and Jill-Berg will get her opportunity. But if Khalid-El wants to fight, she has someone in mind.
Triple R (Road Rage Randy) and Emily List

Suave yells 'Incoming!' as Triple R with Emily List races to the ring causing the Axis of Evil to scatter from the ring. Khalid-El tombstones Triple R for two. Triple R applies a full nelson on the mat and List slaps Khalid-El until Kang comes in with a cookie sheet and takes her out. Khalid-El retaliates by headbutting List and then Belly-to-belly suplexing her. The match just totally stops as the PCW Clean Up Crew scrape Emily List off the mat.
Everybody begins brawling in the crowd again and Triple R comes off the top rope that actually clears the barricade and three rows of chairs. Back inside the ring, Triple R goes insane and just mauls Khalid-El with a chair and targets his knee, which makes Khalid-El easy prey for the spinning toehold. Kang stops Triple R from getting the submission and chokes him. Suddenly, the big 7 footer Fernando Venezuela (who has been standing in the corner, just waiting & waiting until it came to a point where everybody forgot he was even over there) is instructed by Hugo Chavez to intervene. Venezuela climbs in and drills Triple R with a camera. Out of nowhere…
PCW Champion Yamamoto Tanaka (D)
Tanaka grabs a side headlock on Venezuela and DDTs him. Tanaka grabs Kang around the throat and throws him outside. Kang gets tossed into the barricade then gets spread across the apron.
Ahmadinejad pulls Khalid-El out of the ring and they scurry back up the ramp.
WINNER: Triple R via count-out @ 10:20
———————-
'Sports Entertainment Genius" Mr. McMann, still dressed in a pink jumpsuit that Arizona Sheriff Joe Arpaio made him wear after he was arrested a few weeks back, makes his way to the ring. Mr. McMann says he will not apologize for anything. He is the true 'Sports Entertainment Genius" and everyone else, including PCW, is gravy training off of his pro wrestling legacy. Mr. McMann then announces that due to the 'shabby treatment' he's received in PCW, he's leaving for good.
This makes Johnny Suave very, very happy! Suave says this is great because he doesn't have to listen to Mr. McMann or deal with his so-called vision of sports entertainment anymore. Mr. McMann is offended, and says that true wrestling fans love him and appreciate his genius. Suave says as the official voice of PCW, he wants do hold the door open for Mr. McMann to leave. McMann then says he should knock him off of his high horse and have Big Oil Oklahoma Driller him into next week.
——————
Suave is ready for our first Extreme Election Night Showcase Match…Kimber Marshall is in the ring.
Kimber Marshall
Kimber announces the main event match.
MAIN EVENT:
Linda McMahon- CT, Rob Portman- OH, and Carly Fiorina- CA (R)
vs.
Richard Blumenthal- CT, Lee Fisher- OH, and Barbara Boxer- CA (D)

Brawling all over the place. Portman & Fisher battle on the floor while everybody else keeps it in the ring. Fiorina dazes Boxer with some extra-corporate headbutts. McMahon & Blumenthal mug at the camera in the general direction of the ring post. Boxer chops Fiorina and Blumenthal brings her out to the floor. Boxer goes top rope plancha on Fiorina and stomps away on her. Fisher gets rammed into a nearby pillar by Portman. Meanwhile, McMahon crotches Blumenthal on the ringpost.
Everybody winds up back in the ring. Fiorina takes out Boxer's knee with a chair. McMahon throws a handful of powder at Boxer, but Boxer dodges and it goes into Fiorina's face. Boxer takes advantage and rolls up Fiorina for a three-count.
WINNER: Richard Blumenthal- CT, Lee Fisher- OH, and Barbara Boxer- CA (D) @ 6:51